About Us
"We are the market leader in rail training within the UK. We continuously improve the customer service experience and ensure that the service we provide cannot be beaten."
Company overview
About Us
Intertrain (UK) Limited is an NSAR 'Gold' Railway Training and Assessment provider established in 1997.
We are the largest commercial Railway Training provider in the UK. Our wealth of experienced trainers together can deliver a wide range of Railway training from Personal Track Safety to Auxiliary Operating Duties, Engineering Supervisor, Safe System of Work Planner, Machine/Crane Controller, Authorised Person, Nominated Person and OLEC.
We are NSAR-assured, Qualsafe accredited, and RISQS accredited. We provide training nationwide, for more information about these locations, please head to our locations page.
As well as providing open courses for Rail, we also provide the following courses:
Department for Education Skills Bootcamps

- Skills Bootcamps offer funded, flexible courses of up to 16 weeks. They are available for adults aged 19 or over who are either in work or recently unemployed and live in England.

Apprenticeships

- 18+ Apprenticeships combine practical training whilst employed and earning a wage. Apprentices will gain extensive skills and knowledge with on-the-job experience. We currently provide Level 2, Level 3, and Level 4.

ELCAS Provision

- ELCAS is a great way for military and ex-military to gain the relevant training and skills to create a career path, using learner credits to build employment opportunities using ELCAS-approved training.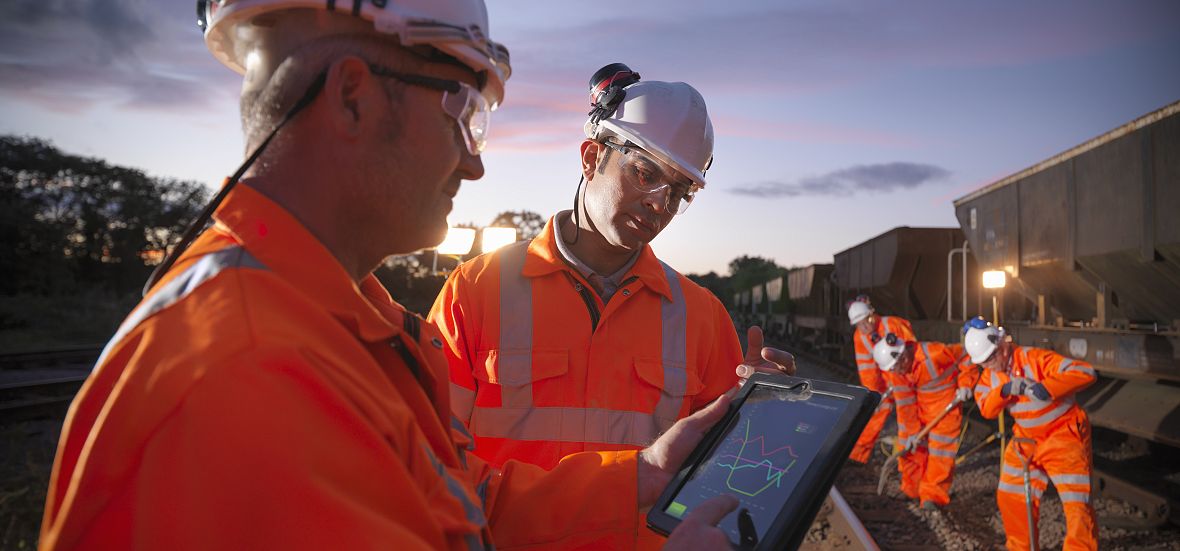 Our Core Values
Inspire
We work with employers, training providers, colleges, learners/trainees, and each other, to help raise and achieve aspirations.
Improve
We help improve the organisational performance of our customers and the performance of individuals and each other.
Achieve
We celebrate and make visible achievements, where it matters most. By ensuring achievement is valued and recognised we empower our customers, learners, trainees, and each other to grow.
Trust
We hold ourselves accountable, we act with integrity in everything we do, and we value difference.
---
Please click on the below links
Employer Information or Enquiries
https://findapprenticeshiptraining.apprenticeships.education.gov.uk/
Learner Applications
https://www.gov.uk/apply-apprenticeship
What do our trainees think
Very well constructed and delivered, outstanding performance on the trainer's part, both in the classroom and out on the track. I would recommend Archie McNeill to anyone who wishes to learn about overheads - a terrific experience.
Zain Ahmad, Coyle
Lee had an excellent practical and pragmatic approach towards training. I found him to be very knowledgeable, but more importantly he has fantastic knowledge transfer skills.
Umair Khan, Siemens Rail Automation
I enjoyed the course, it was delivered to a high standard. Kev is an excellent trainer, he is informative and has a great sense of humour. His method of teaching was simplified and thorough - Great!
Thomas Smith, Amey Group Services Ltd
Very well run course, professionally presented. Good reminder of duties and responsibilities.
Mark Harris, ABC Electrification
Vic was a fantastic trainer, his knowledge of the industry is vast and his delivery was second to none. A great course and trainer - thanks!
Douglas Aitken, Balfour Beatty Rail Limited